News & Media
North Carolina Releases The 2023 State of Aviation​ Report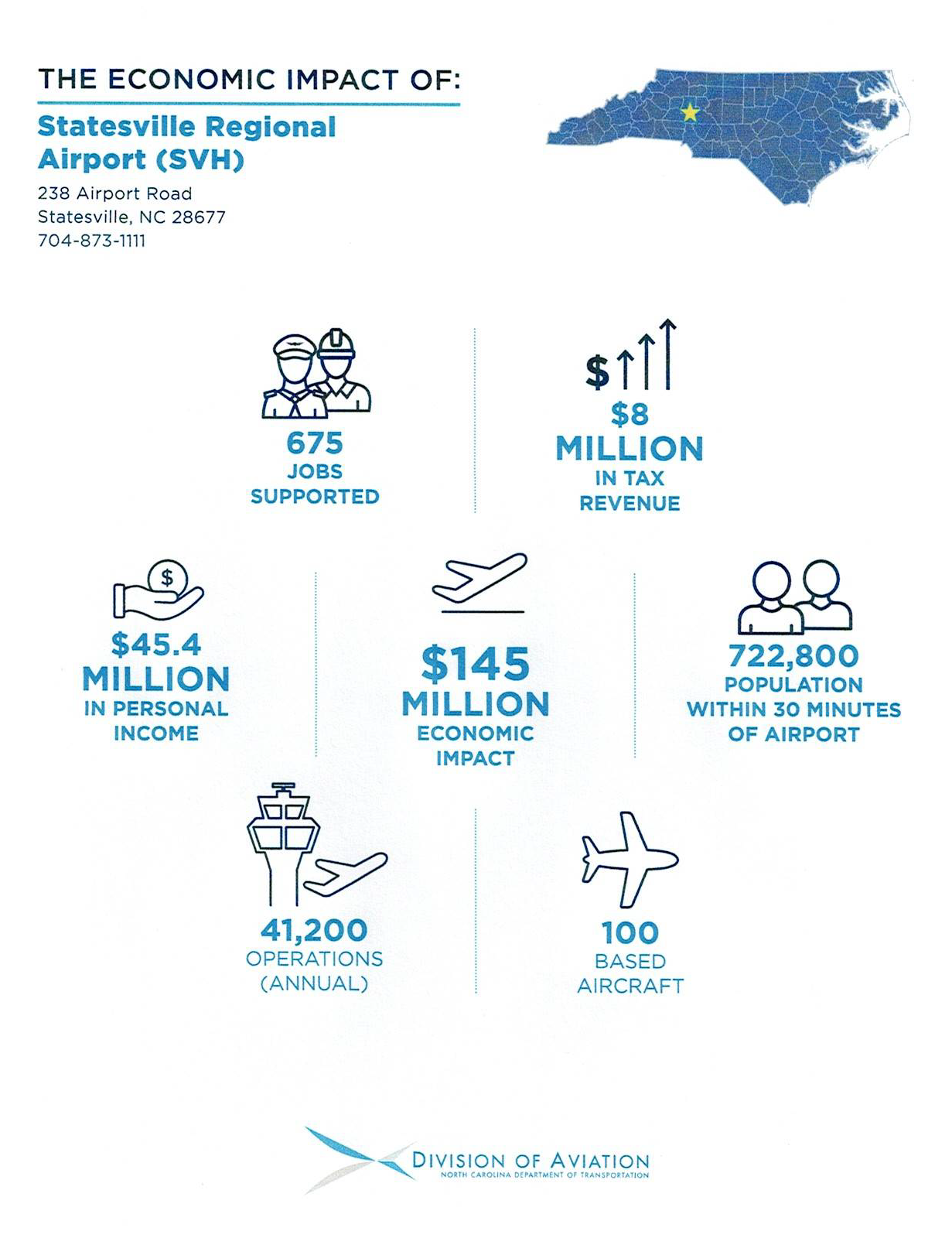 North Carolina's network of 
72 publicly owned airports
, and the aviation and aerospace assets that rely on them, help move the state forward by creating jobs, supporting business growth and connecting people and companies to markets around the globe.
North Carolina's public airports annually contribute $72 billion to the state's economy, supporting 330,000 jobs that generate $23 billion in personal income and returning $3.7 billion in state and local tax revenues.​
North Carolina: The State of Aviation​ highlights the significant economic impacts generated by the state's public airports and the many assets that support a vibrant and competitive aviation and aerospace sector. Both make North Carolina an ideal location to start, grow and locate an aerospace or aviation-related business. The Statesville Regional Airport made a $145 Million Economic Impact in 2023, which was an increase of 4.2% over 2020. We anticipate a continued increase with the recent announcement of Jet East occupation of 115,000 sf and the creation of 250 new jobs.
Learn about the many ways North Carolina is the state of aviation and be a part as aviation and aerospace innovation soar to new heights.