News & Media
Made in Mooresville: Exploring South Iredell's Leading Manufacturers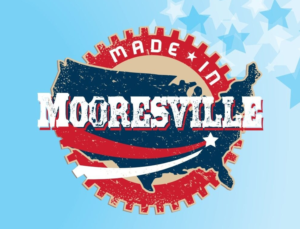 Mooresville's strength as a hub for manufacturing clearly sets it apart from its Lake Norman-area neighbors. The town's industrialization took root with the opening of the original Mooresville Textile Mills facility on North Church Street in 1893. The town's textile operations expanded just a few blocks south at what would become the sprawling site now known as Merino Mill, which is again becoming an economic engine with owner Michal Bay's revitalization of the once-shuttered plant and its more than one million square feet of building space.
The facility would finally go dark at the end of the 20th century as companies opted for cheaper foreign labor. But as the Charlotte region's population exploded, Mooresville and Iredell County focused on setting aside land as potential sites for industries new to the area, as well as local companies looking to expand.
Today, more than half of Iredell's 26 largest manufacturers are in the southern end of the county, including 11 with Mooresville addresses. Here is a look at the biggest manufacturing employers in southern Iredell, according to data from the Iredell Economic Development Corp. and the N.C. Department of commerce:
Made in Mooresville: Exploring south Iredell's leading manufacturers | Lake Norman Publications
More from 'Made in Mooresville'
Iredell offers key advantages to manufacturers
Iredell County workforce snapshot
By John Deem, March 18, 2021. "Made in Mooresville: Exploring South Iredell's Leading Manufacturers | Lake Norman Publications." Www.lakenormanpublications.com, www.lakenormanpublications.com/articles/112839/.
‌