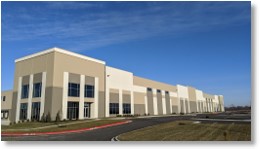 Statesville – Where It All Comes Together
Statesville has experienced a significant boom in industrial development over the past several years. With local and national developers investing in sites for speculative development and build to suite options.  Statesville's center sits at the Intersection of Interstate 40 and 77 with access via Highway 70 and Highway 40 to Interstate 85.  Contact us to learn more about available buildings and sites Chad@iredelledc.com.
Let Us Help You With Your Search
If you're considering relocating for a new business opportunity in Iredell County or expanding your existing business venture here and need plenty of room to grow, we can help you locate commercial properties that check all the must-haves on your list including size, zoning, and accessibility specifications. Throughout the process, we'll be by your side helping facilitate, coordinate, and research. We'll also provide helpful information to streamline various areas of the process, so you can focus less on the details and more on growing a successful enterprise. Please give us a call and we talk through what is available for your next project, Chad@iredelledc.com.