News & Media
Jet East Announces Official Opening of Its Newest Facility in Statesville, North Carolina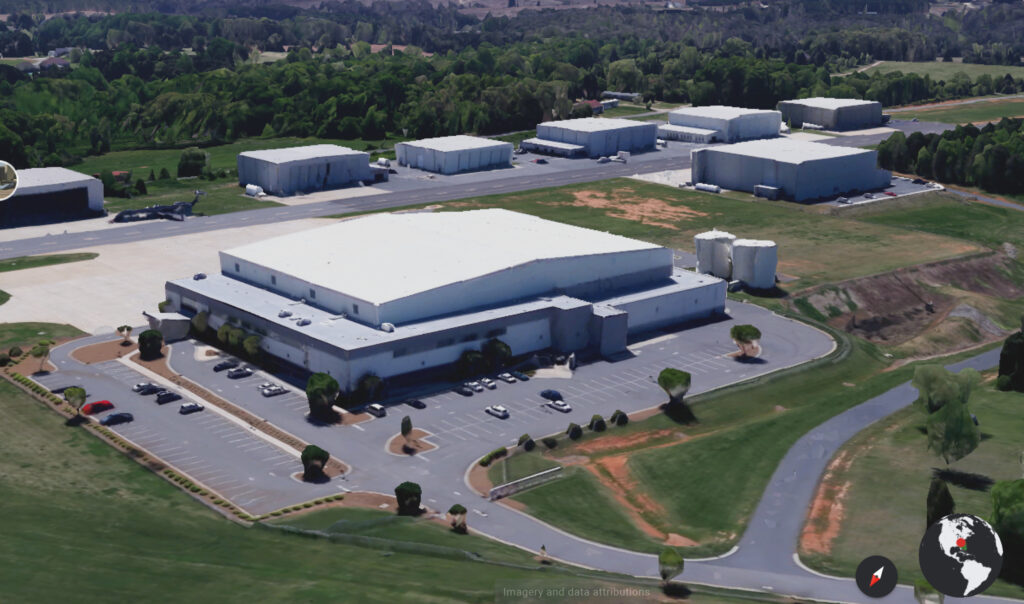 Jet East, an aviation maintenance company offering full-service capabilities and 24/7 AOG maintenance, is excited to announce the official opening of its newest facility in Statesville, North Carolina, scheduled for April 3, 2023. In October of 2022, Jet East publicly communicated its intention to expand with a new facility at the City of Statesville Regional Airport (KSVH). Since that time, the company has been recruiting, hiring, and preparing the facility with all components and tooling necessary to be fully operational.
The new site boasts two state-of-the-art facilities, providing 75,000 square feet of hangar space. The full-service location will focus on scheduled and unscheduled aircraft maintenance, with support services in the areas of avionics, component repair, interior, paint, and NDT services. In addition to the expansive hangar space, the facilities also include 40,000 square feet of office and back shop space, which will accommodate a variety of administrative and support functions. Furthermore, the location at SVH includes an adjacent parcel of land for future expansion, providing continued growth and development opportunities.


The Jet East Statesville location will focus on providing maintenance on four main platforms which include Citation, Bombardier, Embraer, and Gulfstream aircraft types. David Crowder, General Manager of the Statesville facility, noted, "We are thrilled to be opening our new facility on April 3rd and already have customers scheduled. We have assembled a dedicated leadership team to support our programs which includes a Program Manager for each airframe." Crowder continued, "When you add up all the experience that the team brings to the table, it's truly impressive with hundreds of years in the industry. We have been fortunate to hire a talented group in this aviation-rich area of the United States, and we look forward to the continuation of seeking elite talent."
Aircraft owners and operators can benefit from the cost savings of sales tax exemption by choosing Jet East for MRO services in North Carolina, available via MRO work on an aircraft with a gross takeoff weight of more than 2,000 lbs. This exemption can result in substantial savings, making Jet East an attractive option for those seeking high-quality maintenance, repair, and overhaul services.
Dan Podojil, COO of Retail Operations at Jet East stated, "The opening of a new location in North Carolina provides customers with more options for their maintenance. The facility is conveniently located and offers the full spectrum of services." Podojil continued, "We have combined an experienced team of individuals and a strong leadership team who collectively possess the desire to be a preferred solution for aircraft maintenance. Our commitment to providing the best service will be reflected throughout the new hangar, and we are confident that we will deliver on the promise of high quality that is expected in our line of work."
About Jet East, A Gama Aviation Company
Jet East, A Gama Aviation Company, is one of the nation's leading aviation maintenance providers. The company specializes in scheduled maintenance, on-demand mobile maintenance for unscheduled events, paint and interior completions and provides related services in the areas of structural repairs, composite work, and non-destructive testing (NDT). With a deeply talented workforce, Jet East is available to meet customer maintenance needs with on-demand service and coast to coast coverage in the U.S and in certain international markets. An expansive AOG Mobile Maintenance team operates with a 24/7 Dispatch Team and compliments the company's maintenance hangars in North Carolina, New York, New Jersey, Florida, Texas, California, Illinois, and Nevada.
For more information, please visit jeteastgama.com or follow us on LinkedIn, Instagram, and Facebook.
For additional information, contact:
Alissa DiDonato, Digital Brand Marketing Manager
Email: alissa.didonato@jeteastgama.com