News & Media
IREDELL READY Unveils Newly Designed Workforce Dashboard at the First Iredell Ready Workforce Forum
Iredell Ready, a county-wide workforce initiative for the purposes of cultivating career exploration, promoting lifelong learning, and closing the skills gap for Iredell County employers, unveiled a newly designed workforce dashboard at the first Iredell Ready Workforce Forum on September 26, 2023, at the Charles Mack Citizen Center in Mooresville, NC. This colorful and highly engaging dashboard will serve as a "one-stop shop" resource to help students and residents, kindergarten through retirement, identify opportunities to pursue career pathways and employment with businesses in Iredell County. Additionally, the Iredell Ready initiative will serve to further strengthen partnerships with businesses by supporting their recruitment, retention, and pipeline development efforts to build a skilled workforce.
Led by the Iredell County Economic Development Corporation (Iredell EDC), Iredell Ready originated in May 2022, in partnership with Centralina Workforce Development Board, Greater Statesville Chamber of Commerce, Iredell County, Iredell-Statesville Schools (ISS), Mooresville Graded School District (MSGD), and Mitchell Community College (MCC) and has continued to engage and grow its partnership with the addition of businesses and organizations across Iredell County representing six targeted industry sectors and community partners.
"Iredell County is proud to support the Iredell Ready partnership," says Melissa Neader, Chair of Iredell County Board of Commissioners. "This initiative is helping students find their pathway and our residents find careers to be able to support their families. We're also supporting our businesses in accessing a quality workforce and developing a viable pipeline critical to their ongoing success in an increasingly competitive environment. Iredell Ready is uniting our community to achieve prosperity for all of Iredell County."
Springer Studios, a full-service marketing and design firm, has worked closely with Iredell Ready to design this dashboard featuring numerous resources and engaging content to explain and illustrate career pathways in Iredell County. This new resource was preceded by a landing page featuring news and events leading up to the Workforce Forum and reinforced by a rapidly growing presence on social media via "Iredell Ready" on Facebook, LinkedIn, and Instagram.
In addition to the unveiling of the Iredell Ready dashboard, the Workforce Forum featured a presentation from the Honorable John Fraley, Chair of myFutureNC, in which he highlighted how the attributes of the Iredell Ready initiative will help Iredell County achieve workforce attainment goals that will contribute to the State of North Carolina's goal of achieving two million North Carolinians earning a high-quality credential or postsecondary degree by 2030. To learn more about Iredell County's Educational Attainment Profile, please visit myFutureNC Dashboard.
"We recognize the goal of ensuring that two million North Carolinians have a high-quality credential or a postsecondary degree by 2030 is ambitious," shares Fraley. "As Chair of myFutureNC, I have the unique opportunity to see workforce and education efforts being implemented by communities across the state. The commitment of the partners that have come together and centralized their efforts is an astounding success for Iredell in preparing our future workforce."
Fraley's presentation was followed by a series of nine Spark! Sessions featuring testimonials from business leaders, educators, and community partners on the numerous success stories that have resulted from Iredell Ready.
The Iredell Ready Workforce Forum will kick-off an ongoing series of events designed to fulfill the initiative's stated purposes of cultivating career exploration, promoting lifelong learning, and closing the skills gap for Iredell County employers, including the Second Annual Careers on Wheels event. Organized and hosted by Iredell-Statesville Schools, Mooresville Graded School District, Mitchell Community College, Greater Statesville Chamber of Commerce, and Iredell EDC, the first annual Careers on Wheels introduced 1,000 sixth graders to more than 60 Iredell County industries and employers in 2022. Close to 2,000 sixth graders are expected to participate in 2023 creating a tremendous opportunity for employers to begin creating a viable pipeline of future employees.
"Our county is home to so many great programs that support workforce development in our area," says Jenn Bosser, President & CEO, Iredell County Economic Development Corporation. "This initiative aims to unify these programs, aligning goals across our workforce pipeline to enhance and amplify resources that will help our residents attain the skills needed to achieve career opportunities with local industries. By working together as one, we can identify gaps, accelerate development of programs, and amplify existing resources available to address the needs of our students, residents, and local industries."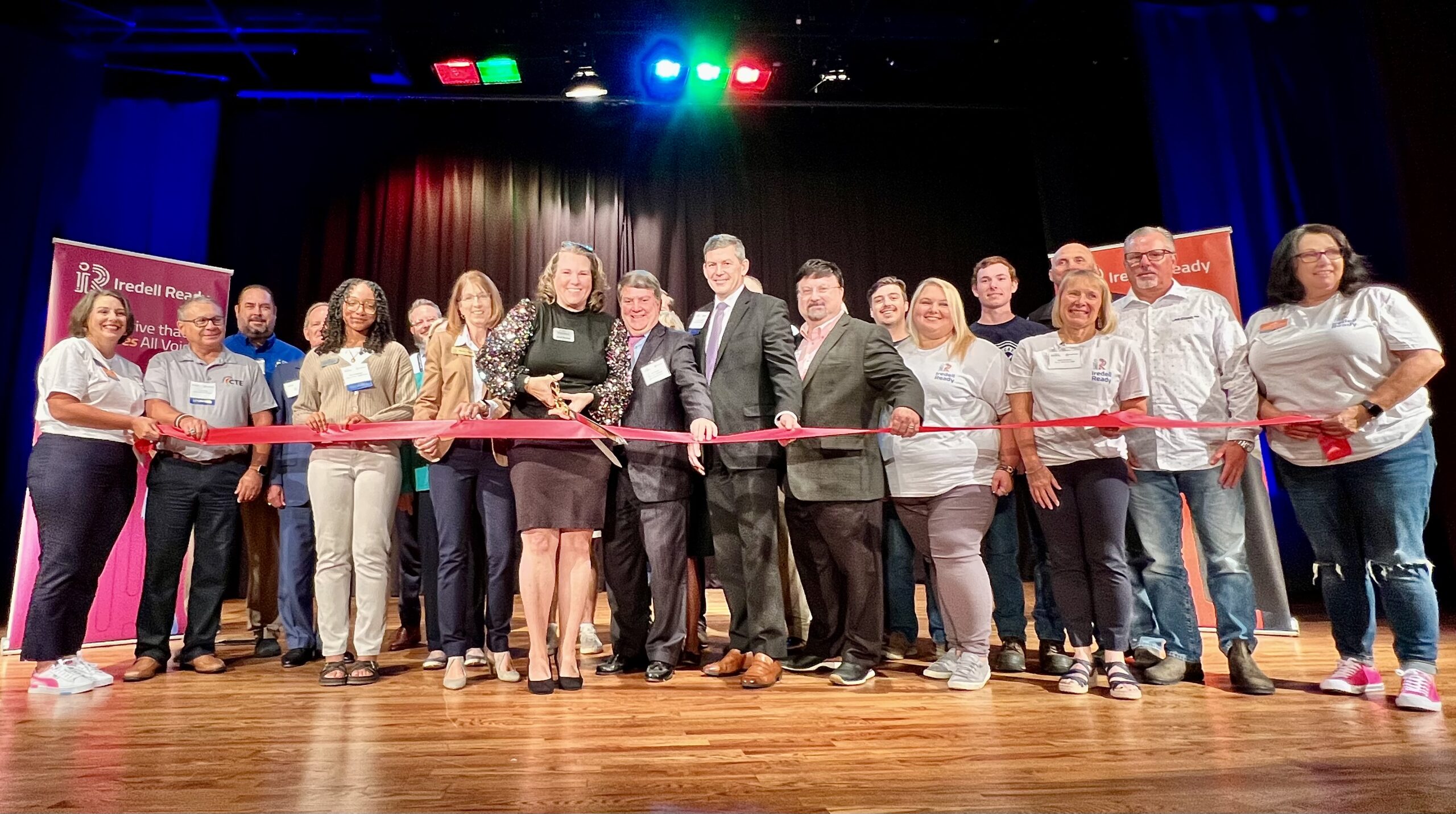 To learn more about the Iredell Ready initiative, please visit www.iredellready.com.
ABOUT IREDELL READY
Iredell Ready is a workforce initiative founded by the Iredell Alliance to align, identify, and enhance strategic priorities across the workforce development pipeline from early childhood education to retirement. Working with industry partners, career seekers, and students, Iredell Ready is creating a diverse, equal, and inclusive environment for the citizens of Iredell County to grow. Our mission is to cultivate career exploration, promote lifelong learning opportunities, and close the skills gap for Iredell County employers. Through a strategic vision and with the combined efforts of industry and workforce development partners, Iredell Ready will attract, train, and retain an educated and skilled workforce that advances Iredell County's economic prosperity. For more information, visit www.iredellready.com.