News & Media
EPOC Enviro Selects Statesville for First North American Manufacturing Operations
EPOC Enviro (EPOC), a wholly owned subsidiary OPEC Systems, an Australia-based global environmental company, announced plans to establish their first North American Manufacturing operations in Statesville, Iredell County, and Charlotte Region of North Carolina. The company plans a $5.72 million investment and will create 226 jobs. EPOC Enviro will occupy 263,701 square feet of new Class A industrial space at the Statesville Commerce Center located at Highway 70 and Barkley Road. Having developed several patented groundwater treatment technologies which have won innovation awards in Australia, the company is currently producing their containerized PFAS remediation treatment systems at an existing manufacturing facility in Australia. EPOC Enviro is already growing into new markets with these products and has signed a new multi-year contract with a US distributor to supply these units.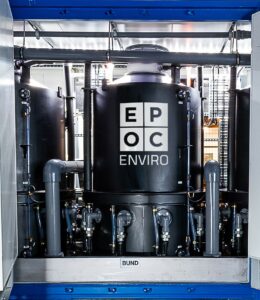 "After looking at possible sites all over America we are delighted to have settled on North Carolina as the hub for our US business activities," said Peter Murphy, President of EPOC Enviro. "Statesville is perfectly situated in a beautiful corner of the country and it is exactly the kind of community we were hoping to become an integral part of."
"We are excited about the company's decision to locate in Statesville. Clean, high-paying jobs are what every community needs. We look forward to working closely with leadership as they transition into Statesville and become part of our ever-expanding patchwork." – Mayor Costi Kutteh, City of Statesville.
"It's great to welcome EPOC Enviro to Iredell County in the nationally recognized top state for business with the best workers in the world," said North Carolina Governor Roy Cooper. "Our fight against polluted water and climate change will be bolstered by this company's innovative products and its commitment to sustainability."
Key partners in the project include the North Carolina Department of Commerce, the Economic Development Partnership of North Carolina, the North Carolina General Assembly, the North Carolina Department of Environmental Quality, the North Carolina Community College System, Mitchell Community College, Iredell County, Iredell County Economic Development Corporation, the City of Statesville, and the Charlotte Regional Business Alliance.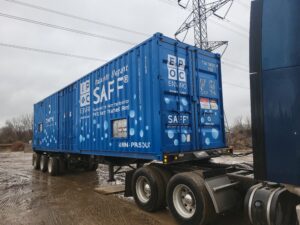 The project was awarded a Job Investment Development Grant and workforce training support from the State of North Carolina. The City of Statesville and Iredell County are scheduled to hold public hearings April 17 and 18 for the consideration and award of local incentives.
For more information see the press release from Governor Roy Cooper and the State of North Carolina or the press release from EPOC Enviro.