News & Media
Chamber and Boys and Girls Club Partner to Launch Career Exploration Program
Provided by Iredell Free News, by Brandy Templeton, Boys & Girls Club of the Piedmont launches career exploration program with help of community partners (Photos) | Iredell Free News, December 14, 2022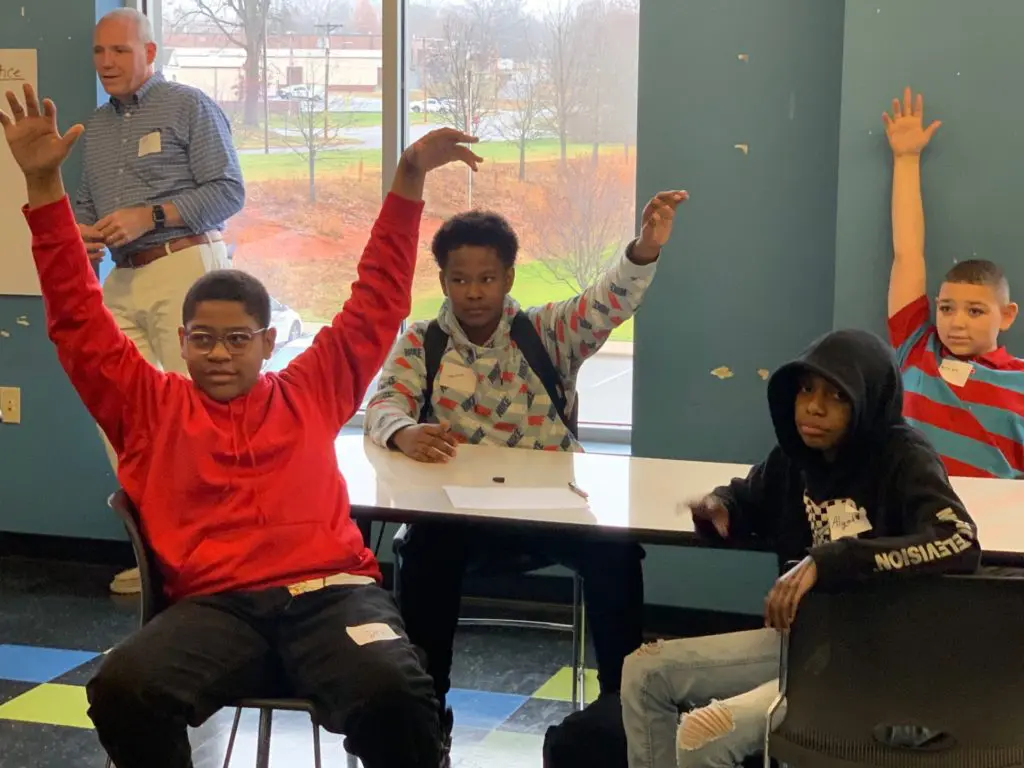 The Boys & Girls Club of the Piedmont has launched a career exploration program with the Greater Statesville Chamber of Commerce.
During the recent kick-off event, the program for middle and high school students introduced the students to multiple career opportunities.
Beth Packman, who will take over as chamber chair in January, said that around 40 students will benefit from the new initiative.
On days when Iredell-Statesville Schools' students have half days, students will participate in break-out sessions, hear presentations from guest speakers, and take educational trips to learn about career opportunities close to home.
On hand to get the students excited were Mitchell Community College representatives Marc Davis, Hannah Scott, and Hannah Tuthill, Chester Jones and Rachel Reynolds with Crosby Scholars, and Julie Tipton, I-SS career development coordinator. Iredell Economic Development Corporation Existing Industry Manager Todd Black and Piedmont HealthCare Director of Operations Jeff Taylor also participated.
These professionals will serve as "connectors," linking the students to different areas to workforce opportunities.
"We're all passionate about helping kids find their path and right education to get there," Packman shared. "We will facilitate and track these kids through high school and the first two years out of school."
The Major Clarity program is a major piece of the initiative.
"It's software from I-SS to help kids figure out what to do in life," Packman said. "It starts in fifth grade with exploring career interest surveys and aptitude tests. The goal is to make it interactive."
The program includes 75 different career modules and a series of videos, which show different employers and what they do.
It also includes a resume builder.
"It's a one- stop- shop that kids, staff, and parents will be able to access, showing what classes they've taken and what's next to take." Packman explained. "It's a very cool program."
The adult facilitators can take the info on career interests and use it when selecting guest speakers.
One of the goals is to get students on the right track early so they won't waste time taking classes in subject areas that won't help them reach their goals. Another goal is getting the students to stay in Iredell County and become part of the workforce.
"We hope that the kids will get interested in internships or pre- apprenticeships," Packman said. "Seeing them get excited about this is such a good thing."