Building your business in a place with efficient infrastructure that you won't outgrow anytime soon is important. Here in Iredell County, we have skilled contractors available to help you maintain your facilities, easy access to major travel and transportation corridors, and public utilities that are nowhere near capacity.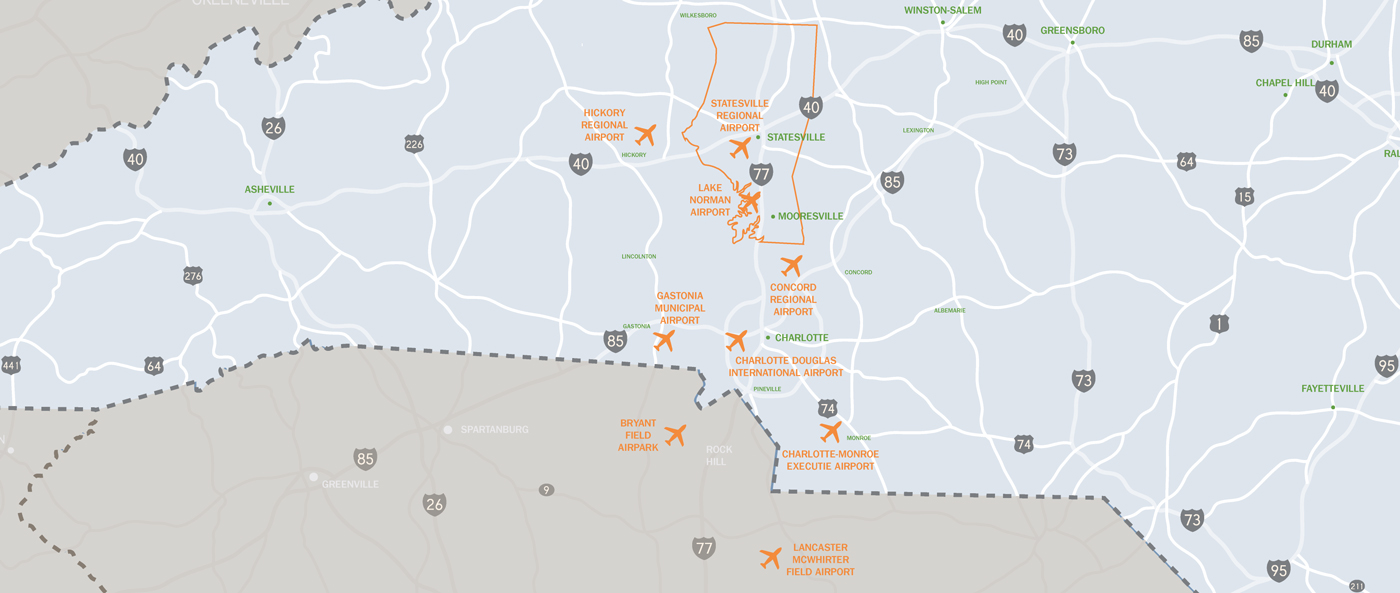 Airports
With three airports less than an hour away, you have access to non-stop business travel to Europe and North America.
Intermodal
Charlotte Regional Intermodal Facility at Charlotte Douglas International Airport was constructed and paid for by Norfolk Southern Corporation. The facility, completed in 2014, sits along the southern end of CLT's center parallel runway 40 feet beneath two taxiway bridges and is capable of 200,000 truck-to-train and train-to-truck transfers annually.