News & Media
Amber Kozlowski Named Innovation & Technology Deputy Director for Town of Mooresville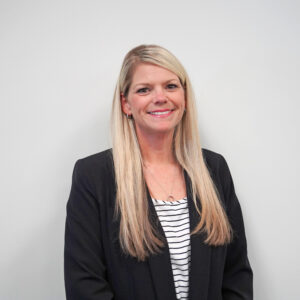 The Town of Mooresville recently announced the selection of Amber Kozlowski as the Innovation & Technology Deputy Director.
Kozlowski joined the Town of Mooresville in 2021 as the Helpdesk Supervisor. She has initiated a significant number of positive changes and an overall rejuvenation of the Team. She created Service Level Agreements to standardize help desk operations, an organization of assets, and a training culture, allowing for an overall increase in efficiency, skills in team members, and satisfaction across all departments of the Town. Her innovative strategies and holistic solutions continue to accelerate various upcoming projects that are on the horizon for the Town including automation for current processes and leadership development programs.
Kozlowski is a seasoned veteran in the Information Technology field with over 20 years of progressive technical computer, infrastructure, and telecommunications experience and over 10 years of managerial experience. She has managed a multitude of technical staff with varying personalities and abilities. She is certified in ITIL 4 Foundations and Lean Six Sigma Green Belt. In the fall of 2023, she hopes to begin her certification at UNC Chapel Hill for the CGCIO program.