News & Media
Barium Developers Face Community Questions Before Troutman Planning & Zoning Board Considers 2,200-Home Project
Provided by Iredell Free News on August 20, 2022 —
Thirty-five residents gathered on Thursday night to hear a presentation on the proposed 778-acre Wakefield development at the former Barium Springs property that will bring 2,200 single-family, multifamily, townhome and apartment residences to the north side of Troutman.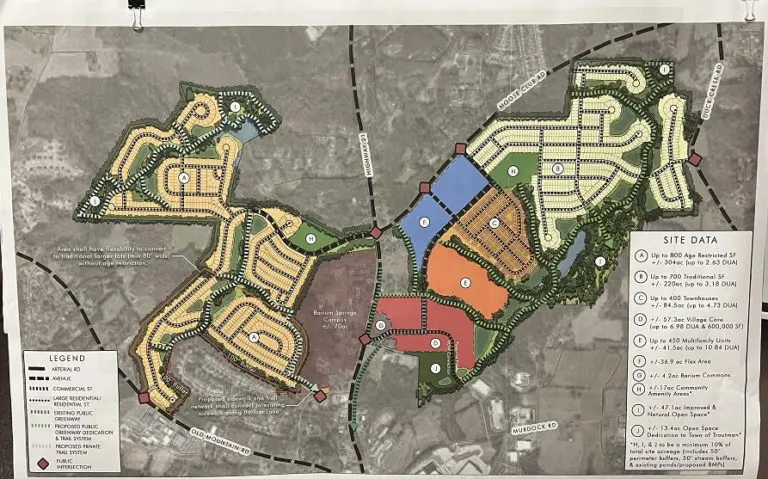 Developers are seeking a recommendation for the property to the newly established mixed-use zoning at Monday night's Planning and Zoning meeting, followed by the consideration of the developers' annexation and rezoning request by the Town Council on September 8.
Robert Davis, part of Prestige Corporate Development's Acquisition, Development, and Entitlement section, said the "village concept" commercial buildings would be roughly three times that of Birkdale in Huntersville, with 600,000 square feet of commercial space planned on 60 acres (about 20 percent more land than Birkdale).
Davis said the shopping area would be anchored by a major grocer, noting that a 51,000-square-foot Publix anchored their Village at Sherrill's Ford commercial section.
To read the full article, click here.
Provided by Iredell Free News