#1 Best Business Climate
Business Facilities 18th Annual Rankings Report, July 2022
2.5% Corporate Tax Rate in N.C.
Lowest County Tax Rate in 15-County, Charlotte Region, NC Department of Commerce, July 2022
#1 America's Top State for Business
CNBC, July 2022
58 Community Colleges & 2 Top-Rated Public School Systems
High School Graduation Rate of 90%
192,000 County Labor Pool of 3.08 Million in the Charlotte Region
#3 Fastest-Growing County by Population in the Region, US Census Bureau, March 2022
Top Ten Best Business Tax Climates
Tax Foundation 2020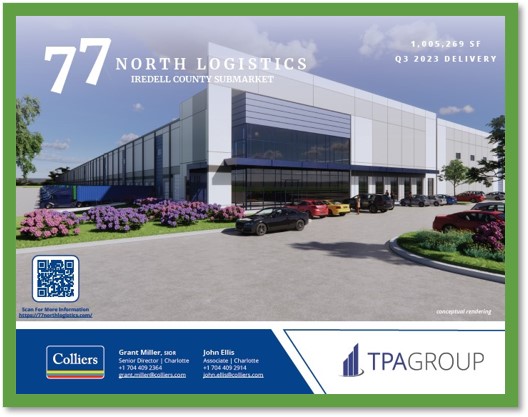 Discover Your New Business Property
Whether you're seeking office, retail, warehousing, agricultural, or other commercial spaces, Iredell County is home to a plethora of available sites and buildings to suit your needs.
Investors
Investors in Iredell County Economic Development Corporation play a major role in the success of our county's thriving business climate. Explore the companies and partners that help us deliver the services to help business thrive in Iredell County and the benefits of being an Iredell EDC Investor.
VISIONARY INVESTORS